Our Affiliate Marketing Product
RAZO is looking for potential partnerships!
We are looking to collaborate with content creators, whether they are bloggers, vloggers, social media influencers or tech enthusiasts!
By joining forces, we can create authentic, engaging, and informative content that resonates with potential customers and drives brand awareness. Our ideal creators should have the proper audience alignment, content relevance, engagement, and authenticity.
Compensation can include product exchange, affiliate programs and other exclusive opportunities. RAZO believes in the value of collaboration and looks forward to driving brand growth and road safety awareness through creator partnerships. We can explore various collaboration models to feature our dash cam:
1. Product reviews
2. How-To Guides and Tutorial
3. Road Test and Real-Life Scenarios
4. Feature Spotlights
5. Creative Storytelling

So, if you are interested in working together, please contact us today!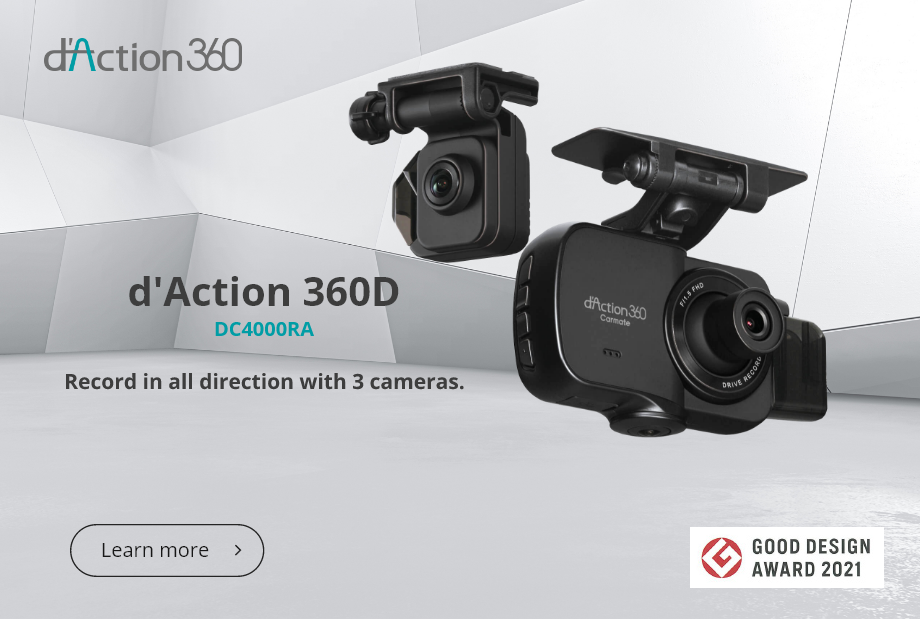 d'Action360D DC4000RA
360-DEGREE COVERAGE HAS YOUR BACK - Prepare yourself by using the RAZO DC4000RA d'Action 360D vehicle dash cam - a 3-channel recording suite that captures a true 360 degrees around your vehicle with zero blind spots. Drive confidently knowing that both front and rear cameras with additional 360 camera capture everything around you.
COMPLETE FHD RECORDING - The forward camera features two full high-definition cameras - a forward-facing F1.5 lens and a lower-mounted 360-degree camera with Onsemi image sensors. Additionally, a separate FHD rear-mounted camera captures everything behind you using a Sony Starvis image sensor. When all three lenses are combined, you get true 360-degree coverage not only outside of your car, but inside the cabin as well.
More Deatils